Regular price
Sale price
£9.50 GBP
Unit price
per
Sale
Sold out
Eco Coir Compost 11.5L
It's more important than ever to conserve the UK's peat bogs. They store three-times more carbon than a forest and are a haven for insects, wildlife and plants. Protect the peat bogs and our planet by utilising peat free compost when planting and gardening. 
Eco Coir Compost is a fantastic alternative, made solely from sustainably sourced coconuts, coir compost is perfect for growing houseplants, herbs, fruit, vegetables or cacti!
This block of compost creates up to 11.5 Litres of the optimum soil your plants need. Improving drainage and soil quality as well as air circulation to ensure healthy root growth. The fibrous nature of coir compost ensures that the compost can store nutrients and release it as needed thus reducing soil leaching and aiding nutrient absorption.
How To Use
Add water and start planting!
 Size: L:15cm  D:8cm H:14cm
Weight: 600g 
Materials:  100%  Coir (Coconut)
Packaging: Paper
 Colour: Natural 
More Info from For Peat's Sake
The coir will improve drainage, air circulation and water retention, helping create a perfect environment to encourage healthy root growth. The fibres have a high cation exchange capacity, meaning they absorb, store and release nutrients very effectively, reducing nutrient leaching and helping your plant absorb plant food more efficiently.

The coir fibres are specially graded, washed and buffered, using a waste water recycling facility, giving your plant a neutral, safe, gentle soil to grow in. No artificial fertilisers are included so when planted, add an organic proprietary plant food of your choice."
Share
View full details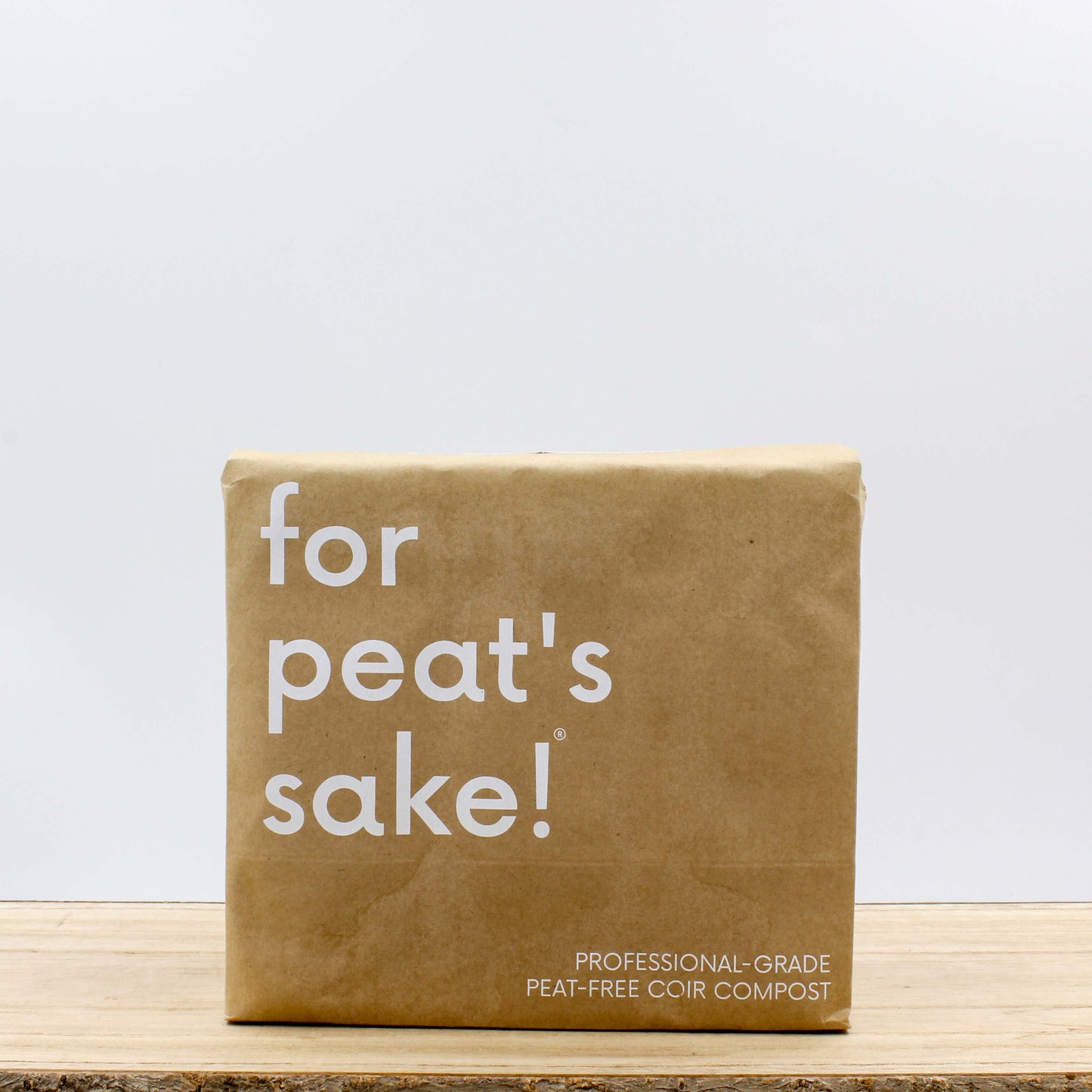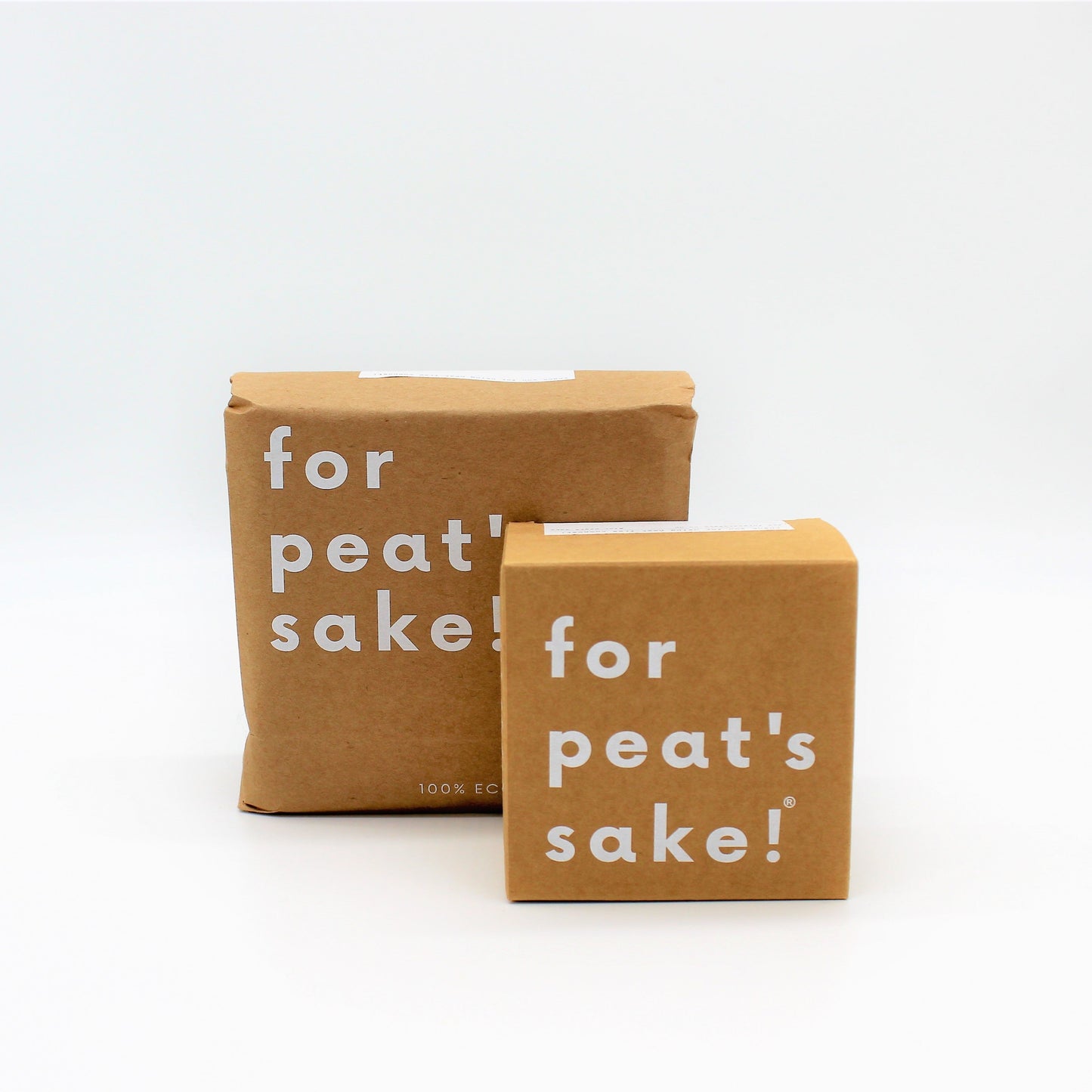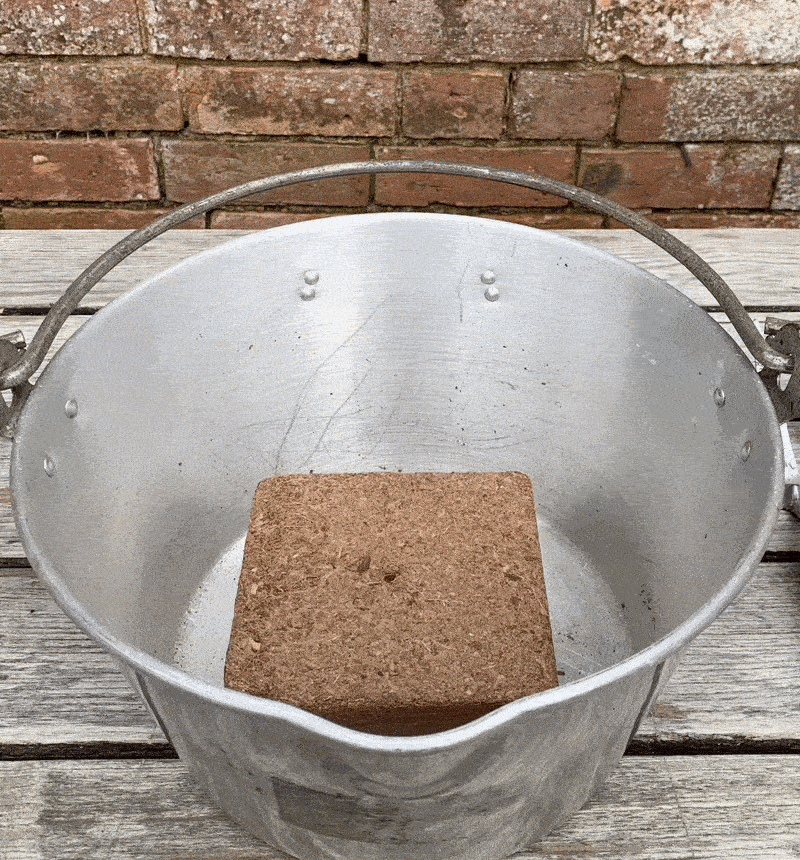 Every purchase supports the vital research and conservation work of the Royal Botanic Garden Edinburgh.