Regular price
Sale price
£9.99 GBP
Unit price
per
Sale
Sold out
The Fair Botanists
Sara Sheridan's Edinburgh-set historical novel The Fair Botanists in partnership with the Royal Botanic Garden Edinburgh.  

 "The Fair Botanists draws on King George IV's visit to Edinburgh in 1822 – organised by Walter Scott, who features in the novel – and the simultaneous movement of the Botanic Garden from its location at Leith Walk to a new destination at Inverleith, where it can be found today," Hodder said.  
In the novel, "Edinburgh's botanical circles are gripped by the imminent blooming of the exotic Agave americana plant – an event which only occurs once in several decades – in the Botanic Garden Glasshouse. Newly widowed Elizabeth arrives in the city to live with her late husband's aunt and meets Belle Brodie, a vivacious young woman with a passion for the lucrative, dark art of perfume creation. The two women bond over their shared interest in botany, although Belle is determined to keep both her real identity and the reason for her interest in the garden secret from her new friend. Yet as Elizabeth and Belle are about to discover, secrets don't last long in this Enlightenment city, and when they are revealed, they can carry the greatest of consequences." 
Vividly realised characters and a delightful intrigue set within the grounds of the Royal Botanic Garden Edinburgh, Sara Sheridan seamlessly weaves fiction with history  
Sheridan said: "Writing this book set in a key era in the history of my home town and having the opportunity to peer into the lives of some of people who lived here before me was a treat – especially the women. I wanted to create a romp that would intrigue the reader and reflect the hearty and exciting decade that drew the Enlightenment to a close with all its rambunctious pleasures and intellectual vigour." 
Paula Bushell, Head of Marketing and Communications at the Royal Botanic Garden Edinburgh said: "It's been a pleasure to work with Sara and her reimaging of a time which was very significant for the Garden is fascinating and entertaining. It is true that, when the Garden moved location, large mature trees were transported across the city in a procession consisting of carts, horses and horticulturists, a spectacle that delighted the residents of Edinburgh. These facts, now merged with fiction and much plotting and mischief, will delight readers."
Edinburgh-based writer Sheridan has been writing both fiction and creative non-fiction for more than 20 years and has been named one of the Saltire Society's 365 Most Influential Scottish Women past and present.  
Share
View full details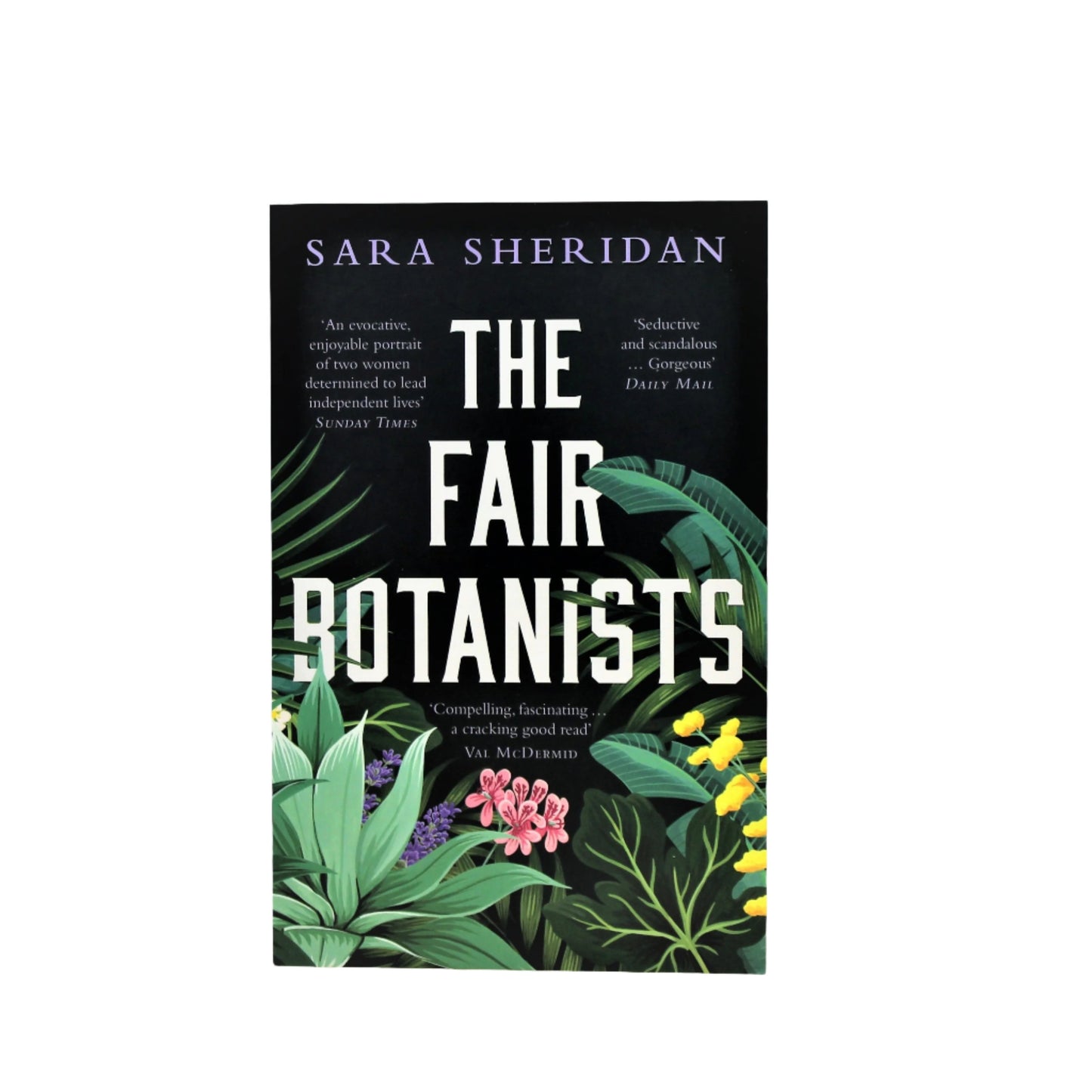 Every purchase supports the vital research and conservation work of the Royal Botanic Garden Edinburgh.